John Dyson with Michael Shipway & Paul Ward
Celebrating 30 Years of live music
John Dyson will be the main act performing at the 2015 Edition of the Electronic Circus Festival on 03.10.2015 at the new Festival home the Sommertheater in Detmold. At his Germany Concert Premiere he will be accompanied on stage by Michael Shipway (well known by his solo works and with Volt) and Paul Ward.
They will play music from John's whole live career starting with Wavestar and ending with his latest Solo Works.
John was born in Sheffield, Yorkshire, England in 1948. During the early 80's he teamed up with David Ward-Hunt for the Group Wavestar. David's music was based on 'sequencer/synthesizer' generated rhythms and effects via tape-manipulation with John's being more 'melody' based.
This led to the release of their first release under their name 'Wavestar'. The album, "Mind Journey"(1984) became a huge success.
John and Dave had their very successful live debut in 1985 UK Electronica Festival in their home town Sheffield. Further concerts and their second release "Zenith" (1985) served to push Wavestar's reputation to a new level. During the next three years they were headlining the UK's prestigious UK Electronica Festival and received offers to play in France and Spain.

They were signed then to the Audion Recording Company label in the USA, run by Larry (Synergy) Fast. Their first album was to become released there is the now-classic "Moonwind". The album received high critical acclaim all over the world.
The duo and the band split in 1989 following some "personal difficulties".
John then put on his own label 'Surreal to Real' and John's first 'solo' album 'Evolution' was released in 1989. It was to become an all-time EM best-seller!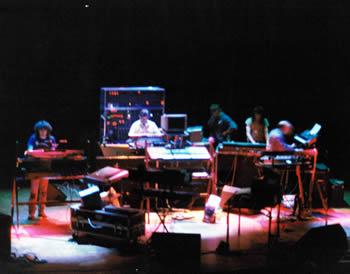 In 1991 the second JD release was "Aquarelle" which was to secure his place in the forefront of the world EM scene. A kind critique of the album said that it was 'John, painting with sound', a very apt description.
John appeared three times at the Dutch KLEM festival 'KLEMDAG'! An appearance (guest) at the 'Schwingungen' outside broadcast event in Germany brought several hundred fans out to see their 'hero'! John's 'live' shows are renowned for his sense of humour and the energy and rapport he generates with his audience.
A 'live' concert for BBC Radio Derby in the UK became a sell-out, once more underlining the popularity he can generate. John's 1994 album 'Different Values' gave him the opportunity to explore territory both from the 'Wavestar' days and find new ways of expressing his outlook on life in general. In 1996, John released what was to be his final album on 'Surreal to Real', "Beyond the Gates". Some people say this is an even more 'personal' album than the previous one, and some say 'better'. In 1988 the released the album "Out of Time"', featuring tracks from the late-'Wavestar' period of 1986-'88.
He was invited with his friends to perform at the KLEMDAG 1998 festival, and even Sir Paul McCartney dropped in to see them.
In the 2000s re-mastered versions of '"Zenith", "Moonwind" ,"Evolution"' and "Mind Journey" were released by 'Groove Unlimited'.
John Dyson & Friends had a great comeback as head-line performance at the 'E-Day' Festival in April 2009 in Oirschot (NL).
His latest album "Darklight" has been received extremely well.The band received a 'standing ovation' and two encores on the day!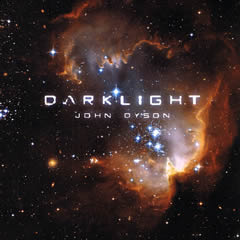 The Electronic Circus Management decided in early 2015 to sign John to do his live concert debut in Germany and to give the debut of the Electronic Circus in the new location in Detmold a fabulous high point and ending of a fantastic Festival day.
All who are involved in making the Festival really look forward to see JD & Friends performing at Electronic Circus!
Discography

John Dyson (Solo):
Wavestar:
Paul Ward, John Dyson, Antony Thrasher:
3 For Breda (1992)
Here some musical references of John Dyson:
https://www.youtube.com/watch?v=N1CD1chnymw
https://www.youtube.com/watch?v=3H65DfUlg3A#t=192
https://www.youtube.com/watch?v=Y2IiWD7wHpc
https://www.youtube.com/watch?v=E0wjQzi3XDw
https://www.youtube.com/watch?v=t4LmTrW8Fks
https://www.youtube.com/watch?v=HJZv73_6u6Y
https://www.youtube.com/watch?v=LIoR6zHKEnk
Paul Ward
Zuerst war er eine Hälfte von Quiet Point, bis er seine eigene Soloaufnahmen machte. Dabei arbeitete er immer gerne mit Wavestar, John Dyson und Anderen zusammen.

For a Knave (1991)
Surreality (Sampler, 1991)
The Fear of Make-Believe (1992)
3 For Breda (Maxi/EP) (1992)
Beyond the Quiet Point (Quient Point, with Neil Thompson, 1987/1995)
Shipway, Michael
Michael Shipway hat einige Solo-CDs auf dem Surreal to Real Label veröffentlicht und ist auch zusammen mit Steve Smith unter dem Projekt Volt bekannt. Ein weiteres Musikerprojekt ist die Zusammenarbeit mit dem Gitarristen Garth Jones unter dem Namen LAMP .
VoLt hatten 2013 ein überaus erfolgreiches Konzert auf dem EC gegeben.
Discografie:
Into Battle (1990/1994)
Surreality (Sampler, 1991)
Beneath Folly (1992)
Spirit of Adventure (1995)
The Far Canal (VoLt, 2003)
Star Compass (VoLt, 2004)
Through the Rings (VoLt, 2005)
HjVi (VoLt, 2008)
Voyage to Venus (2011)
Circuits (VoLt, 2012)
Three Towers (Lamp, 2012)
Particles (VoLt, 2013)
Scales of Fortune (Lamp, 2014)