Józef Skrzek (Poland)
Józef Skrzek was born into a miner's family in the town of Michalkowice in the Upper Silesia. He has played and sung since he was child as he was inspired by the spirit of the arts: playing music, making art, and dancing. He also enjoyed sports. Józef obtained a degree in the piano class from the famous Karlowicz School in Katowice. Next he started studying in the Music Academy located also in Katowice. His father's death in 1970 was such a difficult event that Skrzek interrupted his education and went to the professional stage to support his family.

He made his debut as a bass player and pianist in one of the best Polish rock group BREAKOUT. In 1971 he set up his favourite band SBB, which started PROGRESSIVE ROCK in Polish music and maybe, in the world as a whole. Inviting the son of a Greek settler in Poland, Apostolis Antymos (guitar) and Jerzy Piotrowski (drum) who worked in cooperation with Józef Skrzek, a multi instrumentalist and a composer, they showed the world a new formula of universal music with both a Slavic romanticism and a rebellious dynamism of rock. In the first nine years (until 1980) they recorded a dozen albums and sold millions of them in many countries such as West and East Germany, Austria, Sweden, Denmark, Hungary, Holland, Belgium, Czechoslovakia, and Finland overthrowing all market conventions.

Today SBB is an important band with deep roots. They released two new CDs which were recorded with a new American drummer from Chicago – Paul Wertico (formerly PAT METHENY GROUP). Recently they worked on a new album in Poland and are making preparation for special events in 2005. The music will take them to Silesian Oratorio and multiple art presentations in the Silesian Planetarium. There will be another tour in Europe and special performance in St. Petersburg, in Russia which will be announced.

Józef Skrzek composes and appears in other different constellations. He has performed many times as a solo pianist and an organist. Since 1980, and especially after the martial law in Poland, he performed in many churches all over Poland and recorded his CD with piano and organ music. He has composed music for films and theatrical events, and also has designed spatial screenplays for acoustic and vivid presentations of his music in very interesting locations. Some of these special places include the mountains, lakeshores, lighthouses, castles, planetarium and mines. The blend of location and music excites the audience and reveals A Slavic romanticism powered by rock dynamism!


SPECIAL PERFORMANCES

THE MOUNTAINS
· Stecowka with ethnic music, the Carpathians 1997

THE MAZURY (Masuria Lakes Region)
· Music at sunrise on the lake, 1996-200
· Mazurian festival, 2000
· Festival of electronic music, Pisz 1996 – 2000

CHURCHES
· The pipe-sacristan organs with synthesizers presented in the Cathedrals in Gdansk-Oliwa – 1996, Gniezno - 1999 – 2000, Warsaw - 2000, Katowice - 1986 – 1990, "Vartislavia Cantans" Festival, Wroclaw - 1995 – 2000
· Music at Calvarias and other cult places as Piekary Slaskie
1983 – 2000, the Basilica of Our Lady in Czestochowa 1983 – 1985,
The St. Anna Mountain 2000, the Holy Cross Church in Warsaw
2000, Wuppertaler Orgel Tage Festival, Nuremberg, Munich
(Germany), Paris (France), Manchester (Great Britain)

OTHER PLACES
· Historic Mine in Tarnowskie Gory – 1995
· Ravine of Silver Mine in Repty - 1995
· Lighthouse in Kolobrzeg – midsummer night - 2000
· Castle in Bedzin – 2000
· The Silesian Planetarium 1983 – 2000 - the permanent studio in Silesia – many concerts for children and wide audiences.
"Epitaph of souls" – cosmic concert with invited guests artists – 1997

MUSIC FOR FILMS
· "Golem", "The War of Worlds" together with Piotr Szulkin
· "Hands up!" together with Jerzy Skolimowski
· "Adolescence" together with Mieczyslaw Waskowski
· Music for documentary and televisions uses
· Jozef Skrzek in cooperation with Lech Majewski composed modern opera "The peace of deer". This duo is making a film "Angelus" now

THEATRE MUSIC
· "Othello" 1981 – Polish TV award
· "Caligula" Dramatyczny Theatre – Warsaw 1982
· "Medea" Powszechny Theatre – Warsaw 1984
· "Terrorists" Dramatyczny Theatre – Czestochowa 1985
· "The Storm" The Silesian Theatre – Katowice 1989
· "Evening of the Three Kings" The Theatre of Zaglebie Sosnowiec
- Sosnowiec 1992
· "The Night in Opera" Polski Theatre – Bielsko-Biala 1995

VIDEO ART PRODUCTION
· Hamburg (Germany) – film music 1986 – 1989

PINK NOISE STUDIO
· Aachen (Germany) – CD records, mastering live, film music, Welcome Project Group

IN CORPORE
· Forest's Lodge, Silesia – 1993 - 1998. Multi group: ballet – vocalists – an instrumental. The club that integrated the art and the Silesian artist (1982 – 1991). Jozef Skrzek was elected as a boss of the club and he has been supporting the progressive Silesian art, especially blues, rock and jazz

OTHERS ACHIEVMENTS

· The first place at Festival in Knokke (Belgium) "Follow My
Dream" – the first Eurovision Award
· Ballet with Adam Hanuszkiewicz and Ewa Wycichowska "Karlowicz – Interpretation " in Lodz, Moscow; with a great success in Europe – 1987- 1990


Contact: jozef@skrzek.com
Homepage: http://www.skrzek.com/

A Silesian Family-the source of love and faith.

A mother, the most tender creature for her children. A mother, her hands always full of domestic chores, always looking for harmony, purity and cosiness of her home. A mother and a wife, always faithful to her marriage vows, fighting like a tiger for the safety of generations.
A father, working without end, at home and at work. A husband, full of confidence in his wife. A father, giving it all for his family, full of faith and always ready to carry his cross. A father, a creative warrior, noble and responsible, loving deeply his family, with the heart thorn apart between his home and his job, a respectful Christian.
A respect to the traditions, to the ancestors, to the generations, a love towards the land, sincerity and confidence, all those are the basic features of Silesian Families, the true ones. Now, when everything is changing, the importance of consolidate the main family values is a priority. The Silesian Family is the realization of human values. You have to admit it when you see the poverty, unemployment, falsehood and deceit. When you see how humanity is lost for money's sake. But at the end of the day, the power of faith and solid traditions win. Solid traditions-firmly rooted in the hearts of the Silesians for centuries.
We meet at Piekary Sanctuary, the heart of religious life of the Upper Silesia, we meet at our Holy Mother's place to give testimony to our belonging to Poland. Despite the separation of many families by the German emigration, we maintain the force of generations to love humanity.
The love of music, dancing, Silesian jokes, folk orchestras…in every Silesian family somebody plays an instrument, sings…whole families play and sing, Silesian artists wander around the world-very often with their families.
Nowadays, Silesia creates a new family model. The husbands come from different regions and the wives arrive to our dirty but precious land from afar. The children travel all around the world but come back to the parents' nests with joy. They meet in the cemeteries, where they search for signs of human dignity enchanted in stones. Those who lie there have fought for us to live, for us to be able to maintain with honour their names, their blood, our Silesian tongue. The Silesian tongue, for centuries smacked and smashed by invaders and enemies. Our Silesian land and our Silesian tongue saved by our hero soldiers, those known and those unknown, from Silesian families.
Our beautiful Silesian Family, let it stand in unity like the Holy Mother of God with her Son, like the Holy Mother of Justice and Solidarity with her Son.
Alina Karina Luiza Elżbieta Maria Józef
Steve Schroyder
Steve Schroyder ist ein Pionier der kosmisch sphärischen Musik seit den Anfängen der elektronischen Musik in Deutschland mit wichtigen Wegpunkten bei Tangerine Dream, Ashra Tempel, Augenstern, Acid Test und dem Star Sounds Orchestra.

Biographisches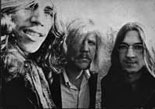 Tangerine Dream 1970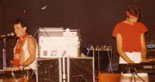 Augenstern 1984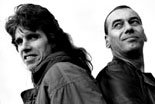 mit Hans Cousto 1991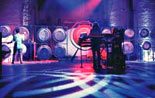 SSO 1997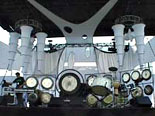 SSO 2000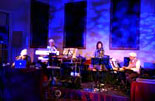 SSO + Blue Violin 2005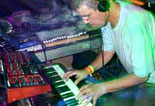 Steve Schroyder 2006
Steve Schroyder, geboren im Frühjahr 1950 in Niedersachsen/ Deutschland, ist ursprünglich gelernter Orgelbauer, und ein Pionier der elektronischen Musik.
1970 entdeckt er den Synthesizer als 'sein' Instrument – zunächst in Berlin bei Tangerine Dream auf den Alben »Alpha Centauri« (LP, 1971) und »Zeit« (LP, 1972).
1972 wirkt er zusammen mit Ash Ra Tempel und Tim Leary an der LP »Seven Up« mit.
1980 gründet er mit Gene Gross die Gruppe Augenstern. Im Studio wird die Produktion »Strahlen« (MC, 1986) eingespielt. Durch das Studium harmonikaler Strukturen in der Natur entsteht die Idee einer Pflanzenmusik, die erstmals anlässlich der Freiburger Landesgartenschau aufgeführt und 1987 auf der MC »Blütenklang« veröffentlicht wird. Eine Auswahl der beiden Produktionen erschien 1991 beim dänischen Label Fønix Musik auf der CD »Best of Augenstern«.
1987 begegnet Steve dem Harmoniker und Musikforscher Hans Cousto und lernt das Gedankengut der »Kosmischen Oktave« kennen. Planetarisch gestimmte und komponierte Musik waren eine neue und einzigartige Herangehensweise an ein Thema, das Steves bisheriges Leben geprägt hat – nämlich die Suche nach Möglichkeiten, kosmische Musik verwirklichen zu können.
1990 folgt dieser Begegnung die beim Berliner Verlag Simon + Leutner erschienene Doppel-CD »Klänge Bilder Welten«, eine Vertonung der verschiedenen Erd- und Mondschwingungen. 1992 kommt als Folgewerk der Zusammenarbeit mit Hans Cousto die CD »Sun – Spirit of Cheops« heraus, eine musikalische Umsetzung der mathematischen Strukturen der Cheopspyramide auf der Basis des Sonnentones. Die beiden letztgenannten Alben sind 2006 bei Planetware Records wieder erschienen.
Eine weitere bis in die heutige Zeit fruchtbare Verbindung zur Kosmischen Oktave besteht zu Fritz Dobretzberger und seinem Planetware-Vertrieb. Ihre gemeinsamen Horoskopvertonungen des Ende der 80er Jahre gegründeten Starsounds Project stellen eine sehr ungewöhnliche Art der Auftragskomposition dar. Die MC-Serie »Music for Breathing« war ebenfalls ein Produkt dieses Projektes.
1993 erscheint in Zusammenarbeit mit Hans Cousto, Christian Rätsch und Jens Zygar eine Horoskopvertonung des astronomischen Zeitpunktes der Entdeckung des LSD durch Albert Hofmann auf der CD »Acid Test – Hommage a Albert«.
1989 hatte Steve bereits den Trommler und Gongspieler Jens Zygar kennengelernt und mit ihm das Star Sounds Orchestra (SSO) gegründet. Ihr erstes Album »Planets« ist der Start einer Reihe von Produktionen mit planetarisch gestimmten Kompositionen. Es folgen die CDs »Phantastische Phänomene« (der Soundtrack zur SAT1-Serie) und »Kosmophonon«. Mit diesen Alben und vielen Konzertauftritten ist das SSO zunächst in der New Age- und Esoterik-Szene bekannt geworden.
Ein legendäres 7-Stunden-Konzert im 'Megatripolis'-Club in London knüpft schließlich auch den Kontakt zur Techno-Szene. Die ambienten Sphärenklänge werden in den Chillout-Areas der großen Raves und Parties bekannt und beliebt. Der intensive Kontakt mit der DJ-Szene insbesondere aus dem 'Psychedelic Trance' inspirierte und veränderte den SSO-Sound deutlich.
1997 und '98 erscheinen die beiden Alben »Psy Force« und »Ooz« bei dem damals bekanntesten deutschen Trance-Label Spirit Zone Records. Es folgt in England bei Millennium Records das Doppel-Album »Music For Qigong Dancing«. Zahlreiche, weltweite Live-Aktivitäten, bei denen Steve als Live-Elektroniker Maßstäbe zu setzen weiß, verfestigen seinen Ruf als zeitgenössische Legende der elektronischen Musik.
2006 gründet Steve zusammen mit Fritz Dobretzberger das eigene Musiklabel Planetware Records mit der Maxi-CD »Let's Mozart« von Star Sounds Orchestra featuring Blue Violin als erster Veröffentlichung.
2010 lernten wir Steve auf dem RICOCHET Gathering, dessen langjähriger Mitveranstalter er ist, in Berlin kennen. Steve trat u.a. gemeinsam mit Józef Srkzek (SBB) und Daniel Bloom auf. Dieser Auftritt hat uns kolossal beeindruckt, so dass wir Steve und Józef erstmals in diesem Jahr im CIRCUS begrüssen können. Ferner spielte Steve auf der letzten Anne Clarke-Tour als Keyboarder mit.
Born in the north of germany in 1950, Steve dedicated his life to cosmic space music ever since he knew such thing as music exists and today he is looked upon as a pioneer of electronic music.
1970 - He discovered the syntheziser to be 'his' instrument to realize his visions of space music. He was a recording artist on the legendary albums »Alpha Centauri« (1971) and »Zeit« (1972) with the masters of Tangerine Dream.
1972 - Followed by recordings on the »Seven Up« album, the psychedelic recording with the presence of Timothy Leary done with the band Ash Ra Tempel he hit straight off into the psychedelic universe and travelled around the world.
1980 - Times of ongoing technical developments in the area of electronic music as well as study of the concepts of music led, together with Gene Gross, to the founding of the band Augenstern, which created some very beautiful productions like »Strahlen« and »Blütenklang« (both released on MC) and a selection »Best of Augenstern« (on CD), which were very succesful in the New Age scene around the world.
1987 - A new chapter began when he met Hans Cousto, author of the »Cosmic Octave«. He got aquainted with the concept of sphere harmony and started to create music that was in resonance with the astronomical vibrations of the planets of our solar system.
1990 - The 2 CD album »Klänge Bilder Welten - Stars, Sounds & Colors« presented the different tunes of the earth and the moon. The follow-up album »Sun - Spirit of Cheops«, which transfered the harmonic structures of the pyramid of cheops in relationship with the basic tuning of the sun was a milestone within the genre cosmic music.
Steve's connection with the new age scene got even more intense, when he did the serial »Music for Breathing« together with Fritz Dobretzberger, also a creator within the inner circle of the Cosmic Octave. Under the name Starsounds Project they realised the translation of astronomical horoscopes into music. Close to 50 individual symphonies derived from that cooperation.
Steve's way into the global world as a cosmic musician reached a further level when he met the gong musician Jens Zygar in 1989. Both were fascinated by the topic of the Cosmic Octave and began to cooperate under the name of Star Sounds Orchestra (SSO).
This unique sound combination of electronic music together with acoustic planetary tuned gong music led to the band, that from the very first moment of its existence fascinated listeners all over the planet.
1991 - »Planets« was their first CD and presented the tunes of the planets of the solar system. This straight planetary ambient album had some follow-ups like »Kosmophonon« and »Phantastische Phänomene«, another popular sound track for a holistic TV-show.
They made first contact with the techno scene on a legendary seven hours lasting concert at 'Megatripolis' Club in London. Their ambient spheric sound got popular at chillout areas from then on. Collaboration with DJs out of psychedelic trance inspired and changed SSO-sound clearly.
1997 - »Psy Force«, their first psychedelic trance album, was released by famous german label Spirit Zone Records, followed by »Ooz« (1999). Next release was the double album »Music For Qigong Dancing« at Millennium Records, UK. It shows two sides of SSO - deep ambient and dance. Live concerts in many countries all over the world made Steve popular as a living legend of electronic music.
2006 - Steve and Fritz Dobretzberger founded their own music label called Planetware Records. First release was the Maxi-CD »Let´s Mozart« by Star Sounds Orchestra featuring Blue Violin.
2010 - Steve plays on the 10th RICOCHET GATHERING Berlin together with Józef Skrzek and Daniel Bloom.
2010 - Steve plays live on tour with Anne Clarke.
Hier seine Discografie:
90s
70s
Cover
Title & Artist
Year
Med
Label

SEVEN UP »
Timothy Leary & Ash Ra Tempel

73

LP

KoK

ZEIT »
Tangerine Dream

72

LP

Ohr

ALPHA CENTAURI »
Tangerine Dream

71

LP

Ohr

Offizielle Homepage von Steve: http://www.schroyder.de/